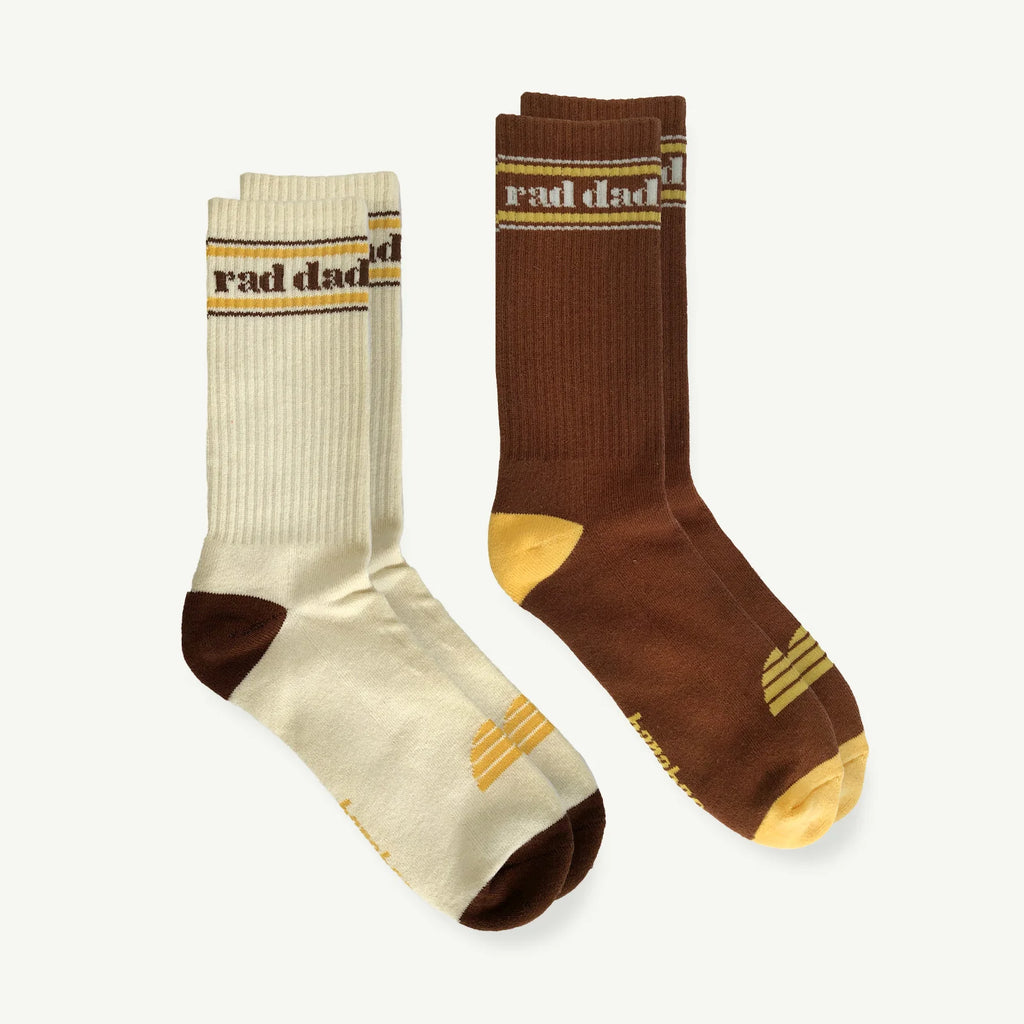 $31.00
$0.00
RAD DAD ORGANIC COTTON CREW SOCK PACK - MENS NATURAL AND BROWN
Rad from head to Toe. Cover your tootsies in organic rad dad socks.
This twin pack ticks all the boxes!
Two pairs of Rad Dad Crew Length Rib socks with terry sole, made from
90% Organic Cotton, 5% Nylon, 5% Spandex. One pair is Natural and the other is Brown.
Match your mini with their Rad Kid Socks.
Details
One pair of Natural colour Rad Dad Crew Sock

One pair of Brown colour Rad Dad Crew Socks
Made from organic cotton blend 
Super Stretchy and Comfortable